The new year has started and I thought I would take the opportunity to look at the internet marketing predictions for this year – 2014.
Fellow internet marketer Lisa Parmley has written a post on her site detailing what areas some 26 online business owners predict will continue to play an important role this year. You can read her very detailed post here.
There are basically 5 main areas that are mentioned and here they are in order of importance (the percentages are based on the number of times each trend was mentioned in the survey interviews):
Content Marketing/SEO (28.3%)
Mobile marketing (20.7%)
Ecommerce (15.1%)
Social Media (11.3%)
Paid Advertising (9.4%)
Content Marketing
As you are no doubt aware, I believe that content marketing is extremely important and one of the best if not THE best methods for marketing online.
With Google updates sorting out the good from the bad, content marketing is for the serious marketer. Those of us who are in it for the long term and are building a solid business rather than a quick buck here and there.
So I was not surprised to see that the results from Lisa's survey has also confirmed this with content marketing being the most common area mentioned that is predicted to play an important role in marketing online this year.
The results from search engines are now based more on content than ever before. Although SEO still plays a role it is more important that we focus on the actual content and providing information that is both helpful and relevant to those we want to come and visit our site and read our content.
Mobile Marketing
The next area is mobile marketing – again not a surprise as more and more of us use mobile and tablets to access the internet.
At present my website is not responsive – something that concerns me and therefore I have written to the theme creator about it and they have assured me that they have been working on bringing out a responsive version soon. What about your website?
Ecommerce
We all know that Amazon dominates many of the search engines results – as do other huge online retailers. Google has stated that they want the smaller business and one person business owners to have a chance of appearing in the search results. If they are able to achieve this then we can expect to see less results being dominated by the big companies.
I also believe that people are hungry for a more realistic 'tangible' experience online. People are built for relationships and this is becoming harder and harder to find when it comes to online purchases.
Internet marketers need to focus more than ever on building customer relationships, being available and a real person to communicate with and offer help.
Social Media
It seems that social media is not necessarily required for growing your business but rather a tool to increase your visibility and online presence.
A year ago I read a book about Google plus written by Guy Kawasaki (the former Chief Evangelist of Apple) called What the Plus! Google+ for the Rest of Us
and he predicted that it would become much bigger than Facebook. As far as using G+ for business purposes I believe this is true particularly to those wanting to develop and build a brand.
UPDATE
Google Plus is being removed as of April 2019. It seems that there wasn't the demand for it so Google is deleting it!  It was good while it lasted!
Constant changes to the Facebook fan page has frustrated many marketers and therefore many are turning to Google plus and seeing higher quality results.
Paid Advertising
Paid advertising is here to stay and it is predicted that more and more social media sites will eventually turn to paid advertising to fund the sites. If you intend to begin using paid advertising then you really do need to get expert help or you run the risk of losing a lot of money while experimenting.
I should perhaps mention that the fact that all of these areas of marketing were mentioned at all, strongly suggests that we should take all of them seriously when it comes to our overall online marketing strategy but certainly content marketing and providing a good experience for mobile devices should be some of the top priorities.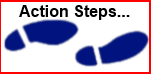 Is your site responsive – can it be viewed easily on mobile devices?
How much content do you have online? How can you increase this?
Do you have a social media presence? Which platforms will you focus on?
If you have tested your customer life cycle and know your profits is it time you started using paid advertising – or paying to outsource tasks?