I often come across sites that offer so called 'free' images that you can use for whatever purpose you want to. However, when you come to download an image suddenly you notice a box which has stipulations about what you can and can't do with the image and it turns out it's not actually free after all!
Sound familiar?
Well, I have come across a site that really does offer free images for ANY use!
"You can copy, modify, distribute and perform the work, even for commercial purposes, all without asking permission. "
You need to sign up and subscribe and you will receive 10 free images every 10 days!
Another couple of sites which work in the same way are:
https://join.deathtothestockphoto.com/ – Again you need to subscribe and when you do you'll receive a free zipped file of photos straight away – here is what you get to give you an idea. They are .JPEG files:
https://www.gratisography.com – Free images to use for any purpose but you don't need to subscribe. Unfortunately there is no search function so you would need to scroll through the images to find the ones you want to download.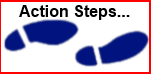 Sign up to these sites and then create a filter with your email so that any images sent to you will be labelled with 'image' or something similar.
Create a new folder called 'images' and archive the emails to this folder.  Then it's really easy to check for new images quickly without taking up your time scrolling through emails.