Many people ask me what kind of niches work for an information business. In other words, what topics do people search for information about? Think about yourself, when you do a Google search what topics do you generally search for help on? What keyword phrases do you type into Google?
One of the best tools is to go to Amazon books or Kindle books and have a look at the non fiction section to see what books have been written and what topics these books are about.
Getting Ideas
Amazon group their books into categories and these categories are basically the niches that the book topic falls into. Here's an example:
If I go to Amazon and look at the top 100 bestsellers (in any category) at the moment there are 4 books to do with food in the top 10! What does that tell you about the food niche! It is extremely popular. Here are the titles (on Amazon.co.uk):
Tom Kerridge's Proper Pub Food
Save with Jamie: Shop Smart, Cook Clever, Waste Less
The Fast Diet: The Secret of Intermittant Fasting
The Hairy Dieters Eat for Life: How to Love Food, Lose Weight and Keep it Off for Good!
These are all information books about how to lose weight, eat better, have a healthy diet, save money, etc.
If you look at the categories within the book section then you will see a huge list of "niches" – most of them are ideal for information books – how to do something, how to achieve something, how to learn something, etc. There are obvious categories like horror, fantasy and fiction that you would exclude but most of the others could be used as a niche in an information business.
Having looked at the bestsellers we already know that food and diet are very popular topics and people are searching for information and help with improving their overall diet. Since these books are in the top 10 bestsellers we can be pretty sure they are profitable!
If you go to Amazon.com and look at the bestsellers then you see a slightly different picture. It seems that Americans are not so interested with weight and diet but rather self help and religious books. You will see on the image below that in the top 10 there are 6 books that are information books – books about something or books explaining something.
So using Amazon you can get a clear idea of what categories are selling well.
Already Have A Niche In Mind?
Now suppose you already have a few niche ideas in mind and want to find out if they are likely to be profitable.
You can use Amazon in exactly the same way but this time go to the category that fits with your niche idea and see if there are plenty of books (information books) being sold. Look at the reviews and discussions and see if there is anything lacking – this gives you an idea of what you could add to your own book or information product.
You can also use the audio book search to see the type of audio books that are popular and Kindle books. It will provide you with more and more proof on whether a particular niche is profitable or not and if there is a demand for these topics.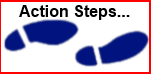 Spend some time looking through the categories and come up with a list of niches that are proving popular.
See if any if these topics sparks an interest in you.
You must have some kind of passion about the topic if you are going to take consistent action to build your business.
Are there any topics that you already have skills or knowledge in?
What kind of questions do people ask for your help with? This could give you an idea of where your skills lie.