I have always believed that using email for communicating with prospects and customers is the best means of ongoing marketing. My reason is that you are able to build a more personal relationship with email rather than using social media platforms.
Well, it seems that this is now proven to be the case!
SocialTwist Study
A recent study carried out by SocialTwist (you can read it here) demonstrates that email is the most popular choice when it comes to marketing and sales.
SocialTwist is a company that specializes in giving consumers incentives to share particular deals online – so you get a better deal if you share the offer with friends. They use email and social media platforms for their promotions and marketing.
Many of the big companies use SocialTwist to run online coupons for them so the study involves large successful companies – such as Kimberly-Clark, Kraft and Coca-Cola to name just a few. That's important to note because the large companies are generally well known by everyone and therefore you would expect people to have already developed a certain degree of trust and already have some sort of relationship with these companies.
I have summarized the results for you below
Best For Information Sharing
55.4% of brand advocates used email to share information
2.6% used Twitter
41.8% used Facebook
So this would suggest email and Facebook being the preferred methods for people to use to share an offer. Now sharing an offer is one thing but the goal is for people to actually click on the offer and redeem it!
Best For Conversions
Email proved to be the most-effective channel for reaching consumers who "engage and convert"
50.8% of new consumers were reached via email
26.8% via Twitter
22% via Facebook
So once the offer was shared the above are the results of whether people then clicked on the offer (that had been shared with them) and redeemed it.
This suggests that using email produced the best conversions. I guess receiving an email from a friend about an offer is far more personal then seeing that offer on your twitter or Facebook account.
Email For Online Business Communication
Receiving emails is far more personal.
Obviously in the example above we are talking about offers being shared between friends and so there is already a lot of trust between the sender and the recipient.
However, if that same friend shares it with the same recipient via social media it doesn't result in the same action being taken.
What does that let us?
I believe it suggests that people give emails more of their attention than they do with the constant noise seen on social media platforms.
A message blasted out across social media does not pull the same weight as the same message delivered to a personal email box. If this is true for friends then how much more is this study relevant for online business owners seeking to develop relationships with prospects and customers?
Food for thought?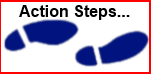 How do you communicate with your prospects? Is it effective?
If you are not using email marketing is this something that you should consider?
Use an autoresponder account (Aweber or GetResponse are reliable) to send emails.
Make sure you have someones permission to send them emails (use a squeeze page to collect email addresses)
Never buy or sell an email list.