The Internet has changed quite a lot in the last few years and therefore this has impacted the way that people implement their online business and more specifically how Internet marketers can build their list.
People often ask how can you build your list in today's market and what can you do so that you stand out from other marketers? Also what can you do to increase the trust in your email campaigns so that your subscribers become loyal buyers?
Well, for a moment just think about the email lists that you are subscribed to. Think about the kind of emails that they send you. How could you do a better job? What are the things that tend to be lacking in these emails?
When you ask yourself these kinds of questions you should be able to come up with ideas on how you can actually stand out from other people.
Personal Response
One of the biggest factors for me is being able to provide a personal touch. I have been on quite a few lists and one of the biggest thing that is lacking is a personal reply if I have any questions.
Either you can't reply to the email, or you have to go through a support ticket desk, or you try emailing the support email address but you get no response.
If you are able to ask a question and you got a personal reply would that build your trust in that person? Would you be more likely to purchase something from them?
So, in today's market you really need to be different and if you look at the emails from the lists that you are subscribed to you should be able to get a few ideas. The things that you do like, use those types of emails in your own campaigns but obviously in your own style. And the types of emails that you wish you received more of make sure that you add those into your email campaigns.
Above all, the most important thing is to be always providing valuable help and information to your subscribers and being interactive and encouraging feedback so that you can fully understand what their needs are and then provide that help.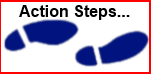 How will you manage your time so that you can give a personal response your your subscribers?
Encourage feedback by asking questions.
Always, always respond.