What are you communicating about your business? Do you have a plan in place? Everything that you do associated with your online business is sending a message to your visitors, subscribers, customers – basically everyone who comes into contact with you online.
Have you ever thought about that?
Sometimes when I have visited a forum I am shocked and even disgusted by some of the things that people publicly state! I wonder if they are aware of the damage they are doing to their reputation.
It's All About Your Customer
Whatever you do online communicates a message to your customer or potential customer. And it should always be about them not you!
What can you offer them?
What help can you give them?
What solution can you provide?
When you build your relationship you must provide your customer with everything that they need in order to make an informed decision to purchase from you.
And everything you do online is contributing to building that relationship. Even comments left on forums!
It's the same with your email campaign.
What Is Your Message?
So what message do you want your customers to know about your business and your products? What is unique about what you offer compared to your competition?
What are the benefits from purchasing from you?
You really need to understand exactly what it is that you offer in order to be able to explain to others why they should purchase from you. When you understand what you offer and the benefits associated with that you will be able to understand in greater detail who your ideal customer will be. Then you can really target your message.
You might communicate this by posting on forums, writing articles, blog posts, social media, videos, etc. Basically whatever you do to 'drive' traffic is a place for you to communicate your message.
If you communicate it effectively then you will bring in more qualified people into your business and this means better conversion rates.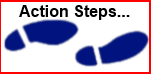 Describe your business in one short sentence – that's your message
Make it specific and unique
What do you actually offer?
Make it targeted to your ideal customer
What values do you have?
What can you do to make sure you always deliver this message?