Do you write content online? If so then are you really making the most of what you write? Written content can be reused or re-purposed in various ways. However, if you start off by speaking your content and saving it as an audio file then it becomes even easier to use it in different ways.
Here are some ideas on what you can do with your content.
Content leverage
As you may already know I use Dragon Speak Naturally to 'write' my posts and other content online. I find it easier and quicker to do so. I can record myself speaking using Audacity and the Dragon Software turns that automatically into written text – it basically transcribes as I speak.
So after speaking my content I already have 2 different formats:
written text and
an audio file
So what can I do with it now? Create a video file.
Turn your written text into bullet points detailing the important parts of your content.
Create slides with your bullet points
Using Camstudio, record your screen as you go through the slides and play your audio file at the same time.
Click to the next slide as you go through the audio.
Now you have a video presentation.
So now you have an audio file, written text and a video file of the same information.
Content Traffic Generation
You can use this content for generating traffic to your offer or squeeze page or whatever other web page you want to drive traffic to.
Written text can be used as articles and blog posts. You can also turn it into a PDF document and then upload it to PDF sharing sites such as Scribed.
Audio files can be uploaded to podcast sites such as Podbean.
Video files can be uploaded to video sharing sites such as You Tube and Slideshare.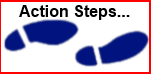 1. Download my content leverage PDF here.
2. Create a plan on how you will leverage your own content and the sites where you will upload it.