Do you use ezine articles? If so are you using the keyword research tool that they provide? Do you know how people are finding your articles and what keyword phrase they were using?
This is really important information so here is how you find it out.
Ezine Articles Keyword Research Tool
Log into your account at https://Members.EzineArticles.com/.
Click on the "Performance" tab along the top.
Scroll to the bottom of the page and see which article you want to find out more about.
Click on the number of views for one of your articles. You need to have received a large number of views in order to obtain any data. If nothing shows up then your article is probably too recent.
You will then see a list of words that people used to get to your article.
Premium members are able to see 30 keyword phrases at a time.
You can change the date period for these results by scrolling towards the top of the page and selecting the date range.
You can download these results by clicking on "export all".
By using this tool you can easily see what keyword phrases are most popular for your particular article.
How To Use These Results
Integrate these words and phrases into the title and content of your next article. These are the popular search terms for your article and therefore if you write another article using these words you could quite easily dominate that particular search result in the search engines.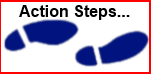 Every month check your ezine stats and choose the top few articles for investigate keywords.
Make a note of the keywords used to find each of your top performing articles.
Use those keywords to write new content – could be more articles on ezine or your own site or anywhere else online.