"It's all about the traffic…"
"You have to get loads of traffic…"
"The more traffic you get the more sales you make…"
"You just need more traffic…"
Have you come across any of the above statements? I have!
In fact I may have even said something similar myself without clarifying exactly what I meant – if so then I apologize. You see it's always about quality traffic NOT quantity.
You can drive as much traffic as you like but if you aren't offering something that those visitors actually want then you are wasting your time. No one will buy.
So how do you make sure that you target the right sort of traffic – traffic that will convert – in other words real people that want what you have?
Targeting by filtering.
Filtering Your Traffic
You need to filter out the people who don't want or need what you have so that you don't end up wasting time and effort marketing to or building relationships with those people.
You could try being all things to all people but you will dilute what you have to offer. This is why we choose a specific niche for our business. We want to target those people with those particular interests.
That is the first step of filtering.
The next step is to go deeper into the niche. What specific area of your niche are you the expert in? What specific topic can you help people with the most? What is your free offer? What is the first product you offer?
Now we are getting somewhere!
Knowing what it is you are offering will help you to further filter your traffic. Rather than offer general niche help make it specific to your ultimate offer.
Here are some examples:
[table id=9 /]
If you target those people who need specific help then you can filter your traffic again. You will build a list of people who actually want what you have to offer.
When people go searching for help on the internet they have a clear idea of exactly what it is they are looking for. Rarely is it something general – usually it is a specific problem.
By filtering your traffic in this way you can get rid of the noise and clutter there is on the internet. You can focus on those individuals that have actively signed up to something because they really want that help – from you.
As you build your relationship with these people then over time you can discover other areas that they need help with and then offer that. But initially it is far better to zoom in on one area and filter off those who aren't interested.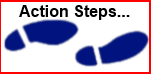 1. What do you offer? Be specific.
2. How can you offer it in a way that will filter off those who don't want it?
3. What words will you use to help filter your traffic and be relevant only to those who need you?
4. Is your filtering message consistent? Is your paid offer, free offer and squeeze page all relevant to the reason why someone signed up?
5. Now watch your $/subscriber rate increase!