If you are just starting out with information marketing then you will at some point need to start driving traffic to your squeeze page.
One of the best sources of traffic that you can use as a newbie is article marketing. There are a few reasons why:
First of all it is free to submit your articles and usually people have time rather than money that they can spend on their business when first starting out.
When you write an article you are providing content for the search engines. If you have only just started then your website if you have one, will not have any kind of authority in the search engines eyes. Therefore it is difficult to rank and get traffic to a new website. By putting your content on an already established site such as an article directory then you are leveraging the traffic that they are already receiving from the search engines.
People read articles because they want help with something and are looking for information. Therefore using articles to drive traffic make sense if you have an information marketing business because it fits in with providing information.
Sometimes people find the concept of writing articles very difficult. But if you think of it as just writing a blog post you might find that you are able to write content more easily and then you can submit it to an article directory.
Ezine article directory is the most established one online and therefore I always recommend starting your article marketing there.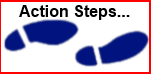 Leverage traffic from other high traffic sites when you first begin.
Still add content to your own site so that over time you build up the authority of your own site.
Remember that you have control over your own website!