The internet is forever changing. This is one of the great things about it but for information marketers it can be a constant concern. The question is "where should you put your content?"
Obviously I'm talking about using content to drive traffic or rather real people to come and read about you and to see if you are a good fit to what they are looking for help with.
I am often asked about traffic and where the best place is to get traffic! I think attracting website traffic is one, if not the main topic that falls victim to fads!
How many emails in the last few months have you received telling you about the latest and best way to get traffic? Or the best way to build your list really quickly?
In my kindle book "Website Traffic Generation – Developing & Testing Traffic Sources" I go into details about how our own personality affects which traffic sources are best for us. There is no point in using Facebook if you really can't stand it because for you it is too superficial!
So Where Should You Put Your Content?
Obviously the answer is – where those individuals who need what you have to offer are visiting when using the internet. Although this is true and will always be so when internet marketing, there is a problem.
What happens when your traffic source no longer exists?
This can only happen if you don't own that traffic source or website.
For example, you may have heard that squidoo is shutting down (Sept./Oct. 2014)!  They are moving over to hubpages but not all the lenses will – apparently only featured lenses will be moved across but there will be plenty of other lenses that were getting lots of traffic that will no longer exist.
Imagine that you were using those lenses for traffic generation? Perhaps you have already been affected by this and are pulling your hair out in despair!
Putting content on high traffic sites is still a good traffic strategy but you must also have your own source of traffic that you own and have control over.
I continue to use and recommend ezine articles as a good source of traffic but I would never depend solely on that – I don't own it and therefore it could go the same way as squidoo (although if you have signed up to the ezine article newsletter you will be aware of new and better things coming soon so no need to be concerned just yet!).
It is the same with any website that you use for traffic but don't own.
What Should You Do About It?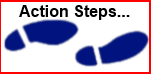 1. Always add content to your own website – one that you have complete control over. Therefore this means that you have purchased the domain name (Name Cheap) and are using a reputable hosting company (Hostgator).
2. Add content to other sites but always keep a copy of that content yourself. Keep a backup of the articles or videos that you produce. Should a website be shut down sometime in the future then you will still have that content and you will be able to put that content somewhere else or on your own site (providing it is unique content).
There is nothing worse than spending time creating great content and then losing it all.
If you outsource the content creation then make sure you keep a backup of that content too.
I keep all of my content, training programs, mp3, videos, etc. on an external hard drive – you can buy one on Amazon for less than $100 for 1TB of storage which is a lot!
Or you can use cloud backup although I am still not convinced… Who controls the cloud? 🙂